Attorney Profile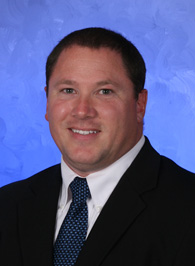 Hello, my name is Michael J. Ableidinger and I am the owner of Ableidinger Law, LLC. I have extensive experience in negotiating, preparing and reviewing contracts for a wide array of real estate transactions ranging from the purchase of a single family home to multi-million dollar commercial real estate loan closings. Additionally, I have extensive experience in negotiating and drafting residential and commercial lease agreements, purchase/sale contracts, condominium documents, easement agreements and a broad range of other real estate documents and agreements. I have also represented numerous business clients in purchasing and/or selling their businesses, the preparation and drafting of Articles of Incorporation/Organization, By-laws/Operating Agreements, Employment Agreements, Non-Compete Agreements and other business related documents. Lastly, I have represented individual clients in a variety of family law, estate planning and general litigation matters.

While in law school, I was a law clerk for several Waukesha County Civil and Criminal Court Judges as well as the Waukesha County Corporation Council. Additionally, I interned with the Honorable Neal P. Nettesheim, Court of Appeals Judge for the Wisconsin Court of Appeals - Second District. Upon graduation I worked at a small boutique firm in Brookfield, Wisconsin specializing in real estate, business and construction law. I then moved to a firm on the west side of Madison where I concentrated on real estate law, business law and estate planning. My last stop before opening up Ableidinger Law, LLC was a firm in Sauk Prairie, Wisconsin, where I engaged in the practice of real estate, business and family law as well as estate planning.

I am a Waunakee native and currently live in the Town of Springfield just outside of Waunakee with my wife Heidi and my two daughters Morgan and Addison.

In addition to operating Ableidinger Law, LLC, I am also a State of Wisconsin licensed real estate broker and own a real estate brokerage company called Censaria, LLC. I am also a licensed Title Insurance Agent.
Education
Marquette University Law School, Milwaukee, Wisconsin
Juris Doctor, May 2000

University of Wisconsin - Eau Claire, Eau Claire, Wisconsin
Bachelor of Science, Political Science, May 1996
Professional Licenses
Wisconsin Real Estate Broker's License, June 2000
Wisconsin Title Insurance Licenses, February, 2002
Bar Admission
State of Wisconsin Bar, May 2000
U.S. District Court, Eastern District of Wisconsin, May 2002
U.S. District Court, Western District of Wisconsin, May 2002
Professional Affiliations and Activities
State Bar of Wisconsin
Dane County Bar Association
Waunakee Rotary
Wisconsin Realtors Association
Waunakee Chamber of Commerce